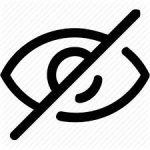 Invisible
You will be suprised when you see even your close friends cannot notice you are using clear aligners.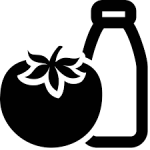 Removable
You can easily temporarily remove them to eat or drink whatever you want.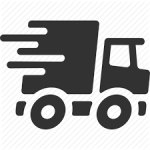 Fast delivery
Due to our fast planning and production services you will start using your aligners in 2 weeks.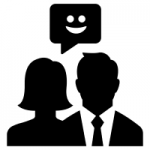 High quality
You will be satisfied with the quality of aligners and our services.
Orthomagic is certified to manufacture customized personal clear aligners by ISO 13485
Orthomagic was established in 2015 to make clear aligner treatment with high quality and more accurately. Our company transferred clear aligner know-how by doing researches in USA and Europe. In 2017 by completing ISO 13485 certification we proved perfection in this field and start serving Turkey and all other countries around the world. Orthomagic, focused on patient and doctor satisfaction in manufacturing and service quality. In 2018, our R&D laboratory was established in Biruni University Dental School to develope clear aligner technology continuously.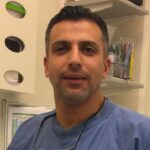 Dr. Hasanein Muhsen, Oral Surgeon and Implantologist,
--
Orthomagic Consultant, Iraq
Member of American Academy of Cosmetic Dentistry,
Member of Swedish Academy of Cosmetic Dentistry,
Invisalign Provider Doctor, Sweden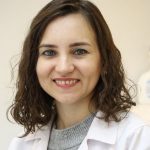 Ortodonti Uzmanı Dr. Hatice Ademoğlu Aladağ
Orthomagic plaklarının kalitesini elinize aldığınızda bile hissedebiliyorsunuz. Hastalarım hiç bir ağrı, acı hissetmeden hayallerindeki dişlere ve gülüşe sahip oluyorlar.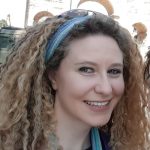 Ayla Dervişoğlu
My family members and friends did not notice aligners when they are in my mouth. I was told how transparent orthomagic aligners are but did not expect this much.
Orthomagic Patient
What is the cost for Orthomagic clear aligner treatment?
Treatment price depends on the patient dental problem and treatment that is going to be applied. You should be examined to find out actual cost. Though, we assure you will be satisfied with our competitive price and quality.
Do I need to make payment at once?
You can talk to your doctor and schedule your payments monthly during your treatment.
How long do I need to put on aligners on my mouth?
It is adviced to put them on whole day except eating, drinking and brushing your teeth. In order to get good results they need to be on your teeth at least 22 hours in a day.
How long is total treatment going to take?
It depends on the patient and the treatment. It can last from 1 or 2 months up to 1 or 2 years.
Are your clear aligners noticable ?
No. They are completely transparent and it is almost impossible to notice even from close distance.
Do I need to use retainer aligner after treatment?
Yes. It is same as in conventional bracket treatment. You need to use retainer with the guidance of your doctor.